greeNOfly™
organic housefly control
What is greeNOfly?
GreeNOfly is an organic fly control product that controls houseflies. greeNOfly is prepared from the extract of various medicinal plants and 100% environment-friendly and biodegradable.
Overview
Salient Features
Recommendations
Method of Use & Dose
Why greeNOfly?
The housefly is a vector for various diseases. It is a global problem. Getting rod off whiteflies is a difficult and cumbersome job. Various chemicals are being used to control, but these are harmful chemicals and not safe to use in homes and offices.
Target
Fly control in the home and workplace.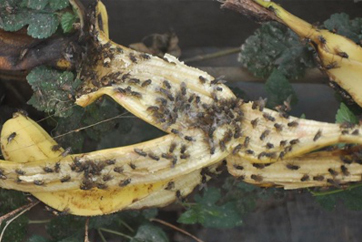 GreeNOfly repels as well as kills houseflies.
GreeNOfly is convenient for use
GreeNOfly is non-hazardous, non-toxic and biodegradable
Safe for workers and the environment
Recommended for control of houseflies at home and workplace
GreeNOfly can be applied by the following method
Spraying : Spraying on the surface needs to be protected from houseflies
Dose : Use directly on the surface to be treated