NemaGone™ : 1000ml
Ecofriendly Solution for Nematode Management
What is NemaGone?

NemaGone is an eco-friendly solution to control nematodes. It is an effective formulation of medicinal plant-based terpenoids and phenylpropanoids. Use of NemaGone helps to reduce crop losses, provide economic benefits to farmers, reduce soil pollution and ensure food safety and security in a safer way.NemaGone is an effective organic nematicide. It is effective against all stages of nematodes including adult and juvenile stages. NemaGone is equipped with a smart delivery system, which penetrates up to the nematode infection in a deep soil and delivers active ingredients. This feature makes NemaGone a very effective tool for nematode control. NemaGone fits in an integrated pest management package (IPM) as organic input since it is safer for non-targeted organisms.
Overview
Salient Features
Recommendations
Method of Use & Dose
Precautions
Why NemaGone?
Nematode infection is a major problem in various crops like horticulture, floriculture, fruit and vegetable crops. High soil moisture and organic matter is a suitable environment for nematode growth. Generally, nematode infection starts from the plant root. They damage roots and interfere with nutrient and water absorption. It results in stunting of growth or plant mortality. Another challenge is that Its difficult to deliver pesticide to the site of infection i. e. plant root, which again makes nematode control difficult.
Mode of Action?
NemaGone is contact and stomach poison. Active ingredients are biodegradable, eco-friendly and safe for nontarget insects like the honeybee and ladybird beetle. NemaGone controls adult as well as the juvenile stage of the nematode.
Target Pest
NemaGone is recommended for all types of plant pathogenic nematodes.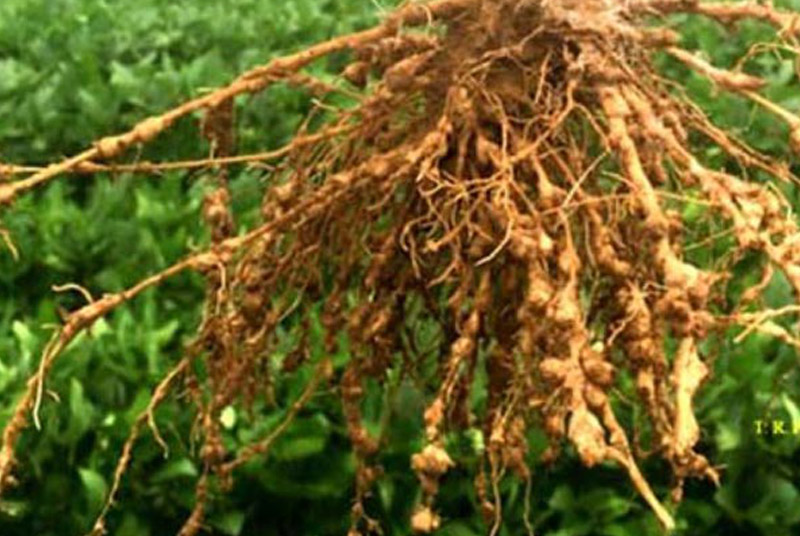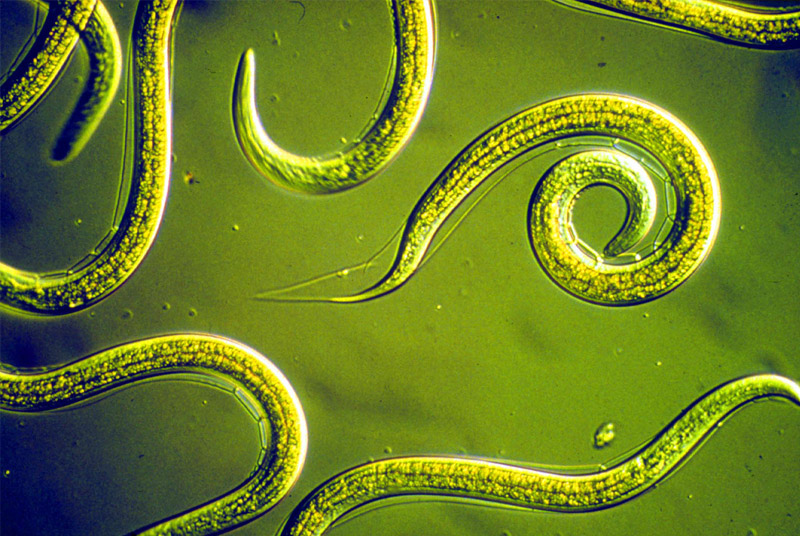 NemaGone is an environment-friendly botanical pesticide.
The active ingredients are based on natural extracts from medicinal plants.
It is effective for the control of phytopathogenic nematodes.
NemaGone works fantastic on 1st and 2nd stage nematodes.
NemaGone is contact poison as well as a fumigant in action.
NemaGone is equipped with a smart delivery system which makes it penetrate in soil up to infection site.
NemaGone doesn't leave any harmful residual effects on plant and soil
Nema Gone is useful in various crops like Vegetable, fruit, floriculture, fiber, forest crops, ornamental, nursery and garden etc.
Root Drenching:

Mix 2-3 ml NemaGone in 1 litre of water and drench in plant root.
Repeat the application within 5-6 days if the infestation is heavy.

Drip irrigation:

Use 1 litre NemaGone for one-acre crop through a drip irrigation system
Dose
2-3 ml/ lit
Keep soil moist before application of NemaGone
Add NanoWet® 0.25-0.5 ml/lit to improve performance
Avoid using in hot and dry soil condition
Use during morning or evening hours.